Search GA Home - Newly Constructed Homes - Atlanta Luxury Homes - HUD Properties - VA Properties - Georgia Land
Georgia Subdivisions CMA's - Flat Fee Listing Service - RealHelp Program - Free CMA Report - Home Rentals
GA Property Management Services - Seller Services - Buyer Services - Office Rentals

Georgia Residential Real Estate Services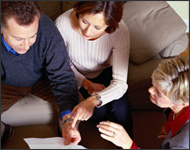 We're not standing around talking and getting worried about what, so called, expert analysts are saying about the current real estate market. Instead we are getting more innovative in how we assist our clients and customers in marketing and purchasing real estate. However, we do pay close attention to local market trends more so than national market trends. We realize that real estate is very local in nature. What's happening in one segment of the market my not necessarily have the same negative or positive impact in your immediate market area of interest. We make sure our brokers and associates are equipped with the tools and information necessary to successfully assist you in completing your real estate transaction. All we ask is "Will you give RealNova a chance to show what it can do?" Please call us or complete our buyer service form or seller service form to get started today.
Click Here To Search For Your Home On GA MLS ( Georgia Multiple Listing Service )



Search GA Home - Newly Constructed Homes - Atlanta Luxury Homes - HUD Properties - VA Properties - Georgia Land
Georgia Subdivisions CMA's - Flat Fee Listing Service - RealHelp Program - Free CMA Report
Seller Services - Buyer Services - Home Rentals - Office Rentals