ATLANTA COMMERCIAL OFFICE GEORGIA COMMERCIAL OFFICE SPACE ATLANTA COMMERCIAL RETAIL SPACE LEASING GEORGIA COMMERCIAL PROPERTY LOCATOR ATLANTA COMMERCIAL PROPERTY MANAGEMENT COMPANY GEORGIA COMMERCIAL PROPERTY MANAGEMENT COMMERCIAL OFFICE SUITES COMMERCIAL ATLANTA OFFICE SUITES GEORGIA COMMERCIAL RETAIL SPACE GEORGIA COMMERCIAL INDUSTRIAL SPACE LOOKING FOR INDUSTRIAL SPACE IN ATLANTA LOOKING FOR RETAIL SPACE IN ATLANTA LOOKING FOR RETAIL SPACE IN GEORGIA SUB MARKET COMMERCIAL PROPERTY IN GEORGIA EXECUTIVE OFFICE SPACE IN ATLANTA GEORGIA ATLANTA NET LEASE IN GEORGIA MODIFIED GROSS LEASE IN ATLANTA TRIPLE NET LEASE IN GEORGIA DOUBLE NET LEASE IN ATLANTA TENANT REPRESENTATIVE IN GEORGIA TENANT AGENT BROKER IN ATLANTA GEORGIA
Thinking of expanding your business, your commercial real estate holdings or purchasing your first investment property? Our professional agents are here to provide you with the information and insight you need to make the most of your real estate investment dollars. From market research and lease negotiations to comprehensive property management services we're here to serve you.

Connect with one of our commercial specialist today

Economic Development - Do you plan to hire new employees or expand your business in the near future? You may qualify for local, national or international government enhancement programs designed to assist existing and new business. These programs could save you thousands of dollars in tax credits, economic incentives in the form of grants, low interest financing and/or employee training costs. We work closely with our economic dept to deliver you the best results.


Let one of our commercial associates show you Georgia real estate from the best possible view!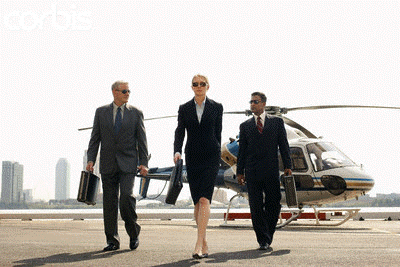 Sometimes looking at the numbers and demographics on paper just isn't enough. We are ready to use various resources to put you or your organization in a position to make the right investment decision. Whether we're flying over and checking out one of Atlanta's high rise office buildings or viewing 500 acres of prime undeveloped land in south Georgia, your real estate transaction with us will be a rewarding experience!



Atlanta Commercial Real Estate and Property... Our Highly Experienced Commercial Team Specializes in locating all types of Commercial Property in the Metro Atlanta Area. Please call 678-495-1475 for more details. View Featured Commercial Properties or Search Atlanta Commercial Real Estate

OFFICE PROPERTIES - Let us find you executive office space, office buildings, freestanding offices, upscale office parks, corporate headquarters, executive suites, class A office suites, bank branches. Whatever type of office property you are looking for in the Metro Atlanta area, we can find it!

RETAIL PROPERTIES - We can locate shopping centers and shopping malls, strip center sites, chain store site, showrooms, shops, retail sites, pads, outparcels, major franchise locations, free standing stores. Our staff will find you the perfect Atlanta retail property for your business.

DISTRIBUTION AND INDUSTRIAL PROPERTIES - Allow one of our specialists to locate Warehouses for lease and for sale , industrial facilities, industrial parks, factories, factory sites, mills, manufacturing plants. Distribution facilities, cross dock trucking terminals, warehouse space, airports, cold storage and dry storage facilities. We will find you an Industrial property with the perfect Atlanta, GA location for your company.
HIGH TECH PROPERTIES - Considering relocating your Tech Company to the Atlanta area? We can help find Research and development parks, office space, scientific building projects, medical laboratories, call centers, NAP, and R&D Parks.

LAND BROKERAGE - Need a new Corporate Headquarters location? Or land tracts, zoned land parcels, speculative acres, reality sites, business parks, resort properties, residential development tracts, Industrial Parks, waterfront property, regional mall sites. Unlike most cities, large tracts of land still exist just outside the Atlanta Metro Area. Allow us to locate the perfect location for you. Search Georgia Land

INVESTMENT PROPERTY - We can assist in finding all types of Office buildings, industrial rental properties, realty, multifamily rental, business parks, land parcels, shopping centers, commercial rental properties, regional shopping malls, net leased properties, residential developments for all of your Atlanta commercial investment needs.

HOTEL AND RESORT PROPERTIES - Our firm can help you locate hotels, motels, lodging and hospitality properties, convention centers, golf courses, theme park sites, stadiums, attractions.

BPO ( Broker Price Opinion ) Services - DON'T GO IT ALONE: No matter how much work is put into a complete BPO it is worthless without an accurate opinion. Our quality control process assures Asset Managers, Sellers and Investors a quality product every time. Each BPO is performed by a licensed Real Estate Professional. Request your professional BPO today

Are you looking for Residential real estate too?, if so visit our
Residential Metro Atlanta Real Estate
site for excellent information for Atlanta homes for sale!

Serving the following Georgia Counties:

Bartow County Commercial Real Estate - Carrol County Commercial Real Estate - Cherokee County Commercial Real Estate
Clayton County Commercial Real Estate - Cobb County Commercial Real Estate - Coweta County Commercial Real Estate
Dekalb County Commercial Real Estate - Douglas County Commercial Real Estate - Fayette County Commercial Real Estate
Fulton County Commercial Real Estate - Forsyth County Commercial Real Estate - Gwinnett County Commercial Real Estate
Henry County Commercial Real Estate - Morgan County Commercial Real Estate - Newton County Commercial Real Estate
Paulding County Commercial Real Estate - Rockdale County Commercial Real Estate - Walton County Commercial Real Estate
Commercial Real Estate Resources






Land Network - Search for Georgia land for sale or lease.

LoopNet - One of the largest commercial real estate listing website, representing over 80,000 commercial real estate professionals.

CCIM - A commercial property network dedicated to the advertising of commercial and investment properties for sale and for lease

CRB - The Council of Real Estate Brokerage Managers (CRB) is a not-for-profit affiliate of the National Association of REALTORS